Union Kitchen moves ahead with new Eckington Location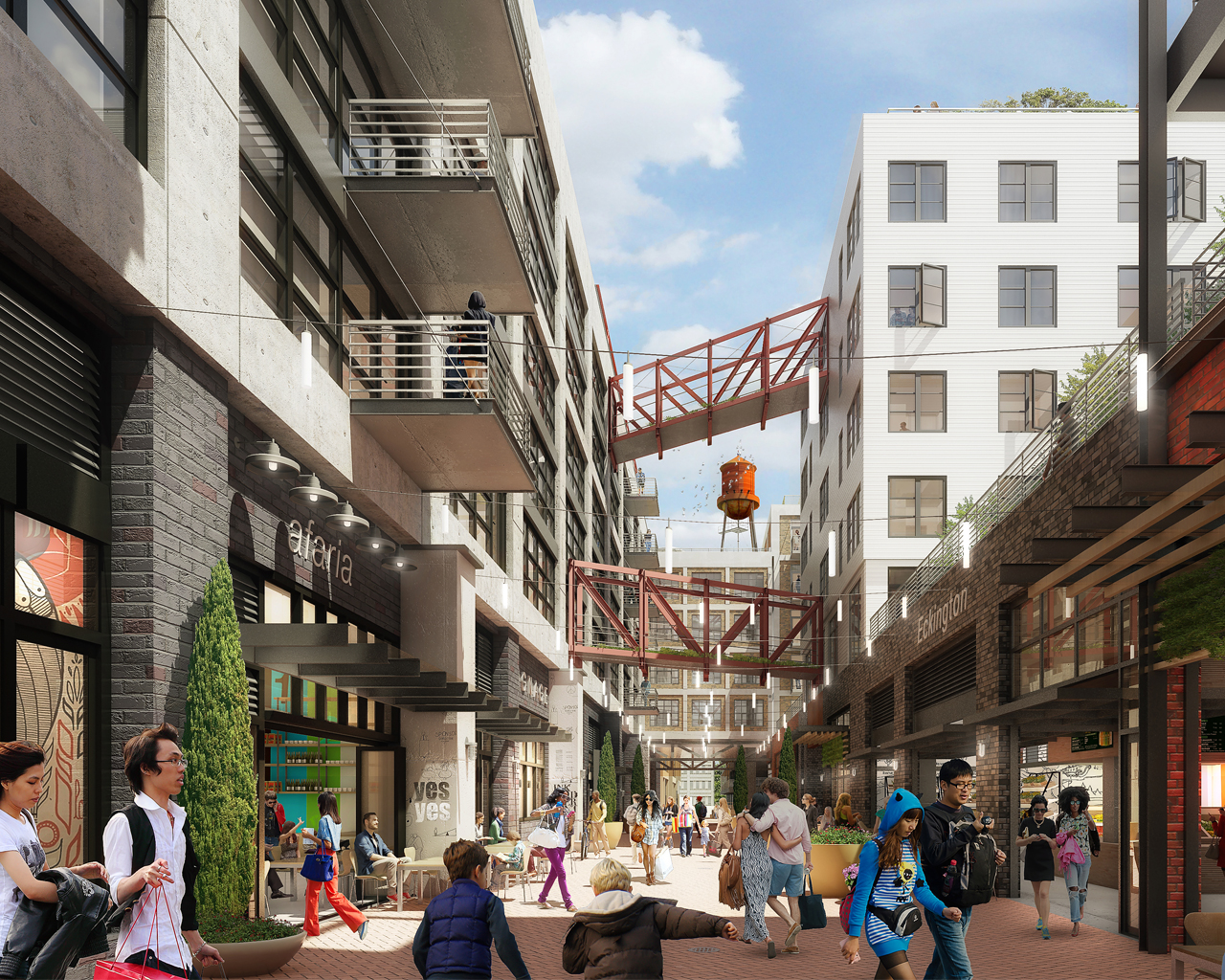 Daniel J. Sernovitz | Washington Business Journal
Union Kitchen is forging ahead with plans to open a new location at Eckington Yards, more than two years after the District-based business signed on to open a culinary business incubator and grocery store in the mixed-use project from JBG Smith Properties (NYSE: JBGS) and LCOR Inc.
The District recently approved building permits for the new location at 1625 Eckington Place NE, which is slated to include around 17,221 square feet of accelerator, storage, office, conference and reception space, according to plans dated March 28. Those plans projected that construction would start in mid-January and wrap up by the end of April, though that timeline may have been adjusted since the plans were submitted.
Union Kitchen also plans to open a cafe and grocery at the location featuring D.C.-centric menu items from accelerator brands including Compass Coffee, frozen food company 8 Myles, prepared and packaged food company Para Hita, and Walt's Waffles. Walt's produces the waffle buns for one of the breakfast sandwiches that will be served at the cafe, named for the Washington Football Team and consisting of bacon, sausage, eggs, and sriracha mayo
The food incubator's owners made a deliberate choice to execute on expansion plans mapped out before the Covid-19 pandemic despite the financial hardship the public health crisis has created for culinary businesses across the board, said Union Kitchen CEO Cullen Gilchrist.
"Fast answer is we made our expansion roadmap in 2019 and we've worked hard with our landlords to keep it moving," Gilchrist said in text message. "JBGS has been an amazing partner in moving this forward, and we look forward to expanding into Eckington." We've followed up with Gilchrist on when the venue might open and will update this post when we hear back.
Eric Colbert & Associates is architect for the 11-story building where Union Kitchen is opening, which will also include nearly 180 condo units and 38,000 square feet of retail. It's just one of four buildings in the larger Eckington Yards project being developed on a 3.1-acre site by Q Street and Eckington Place NE.
The project's retail space is also slated to include a climbing gym by New York-based Brooklyn Boulders, which is still in the works, according to a representative for the company. Representatives for JBG Smith could not be reached for comment.
Union Kitchen does not plan to shutter any other facilities in connection with the opening of the new one and will maintain its main incubator location at 1369 New York Ave. NE, Gilchrist said. Despite headwinds created by the pandemic, Union Kitchen has moved forward with other pieces of its expansion plan, including a new grocery location that opened last year in Ballston.
The company remains the subject of a landlord-tenant dispute with its landlord at 1369 New York Ave., an affiliate of Douglas Development Corp., but Gilchrist said the two sides are trying to resolve the issue. Douglas Development alleges Union Kitchen owes $432,774 in back rent and that Gilchrist and co-owner Jonas Singer are personally obligated to cover $154,574 of that unpaid rent. Singer has disputed part of those allegations. Representatives for Douglas Development could not be immediately reached for comment.